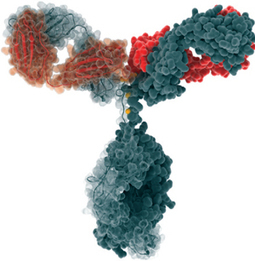 Eli Lilly's third-quarter earnings fell 9 percent compared with last year, when the maker of Cymbalta and Cialis booked a sizeable revenue-sharing payment from a former drug developer partner.
The Indianapolis company beat Wall Street expectations for the quarter and narrowed its earnings forecast for the year.
Lilly also said Wednesday that the U.S. Food and Drug Administration will give its stomach cancer treatment ramucirumab a priority review, which means the drugmaker will learn about its fate inside of eight months rather than a year, which is the norm.
read at
http://www.dddmag.com/news/2013/10/eli-lillys-profit-slides-gets-priority-review
cut paste old article
Eli Lilly and Co. announced that results from the Phase 3 REGARD trial of ramucirumab (IMC-1121B) as a single agent in patients with advanced gastric cancer who have had disease progression after initial chemotherapy were published today in The Lancet. REGARD is the first Phase 3 study with either a single-agent biologic or an anti-angiogenic therapy to show improved overall survival and progression-free survival in advanced gastric cancer patients.
READ ALL AT
http://www.dddmag.com/news/2013/10/ramucirumab-trial-shows-improved-os-gastric-cancer?et_cid=3516952&et_rid=523035093&type=cta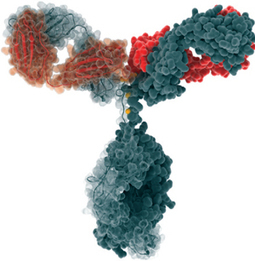 Ramucirumab (IMC-1121B)[1] is a fully human monoclonal antibody (IgG1) being developed for the treatment of solid tumors. It is directed against the vascular endothelial growth factor receptor 2 (VEGFR2). By binding to VEGFR2 it works as a receptor antagonist blocking the binding of vascular endothelial growth factor (VEGF) to VEGFR2. VEGFR2 is known to mediate the majority of the downstream effects of VEGF inangiogenesis.
Ramucirumab is being tested in several phase III clinical trials for the treatment of metastatic gastric adenocarcinoma,[2] non-small cell lung cancer,[3] among other types of cancer. On September 26, 2013 Eli Lilly announced that its Phase III study for ramucirumab failed to hit its primary endpoint on progression-free survival among women with metastatic breast cancer.[4][5]
This drug was developed by ImClone Systems Inc. It was isolated from a native phage display library from Dyax.