DESIDUSTAT
Formal Name
N-[[1-(cyclopropylmethoxy)-1,2-dihydro-4-hydroxy-2-oxo-3-quinolinyl]carbonyl]-glycine
Molecular Formula   C16H16N2O6
FormulationA crystalline solid
2-(1-(cyclopropylmethoxy)-4-hydroxy-2-oxo-1,2-dihydroquinoline-3-carboxamido)acetic acid
desidustat
Glycine, N-((1-(cyclopropylmethoxy)-1,2-dihydro-4-hydroxy-2-oxo-3-quinolinyl)carbonyl)-
N-(1-(Cyclopropylmethoxy)-4-hydroxy-2-oxo-1,2-dihydroquinoline-3-carbonyl)glycine
ZYAN1 compound
(1-(cyclopropylmethoxy)-4-hydroxy-2-oxo-1,2-dihydroquinoline-3-carbonyl) glycine in 98% yield, as a solid. MS (ESI-MS): m/z 333.05 (M+H) +. 1H NMR (DMSO-d 6): 0.44-0.38 (m, 2H), 0.62-0.53 (m, 2H), 1.34-1.24 (m, 1H), 4.06-4.04 (d, 2H), 4.14-4.13 (d, 2H), 7.43-7.39 (t, 1H), 7.72-7.70 (d, 1H), 7.89-7.85 (m, 1H), 8.11-8.09 (dd, 1H), 10.27-10.24 (t, 1H), 12.97 (bs, 1H), 16.99 (s, 1H). HPLC Purity: 99.85%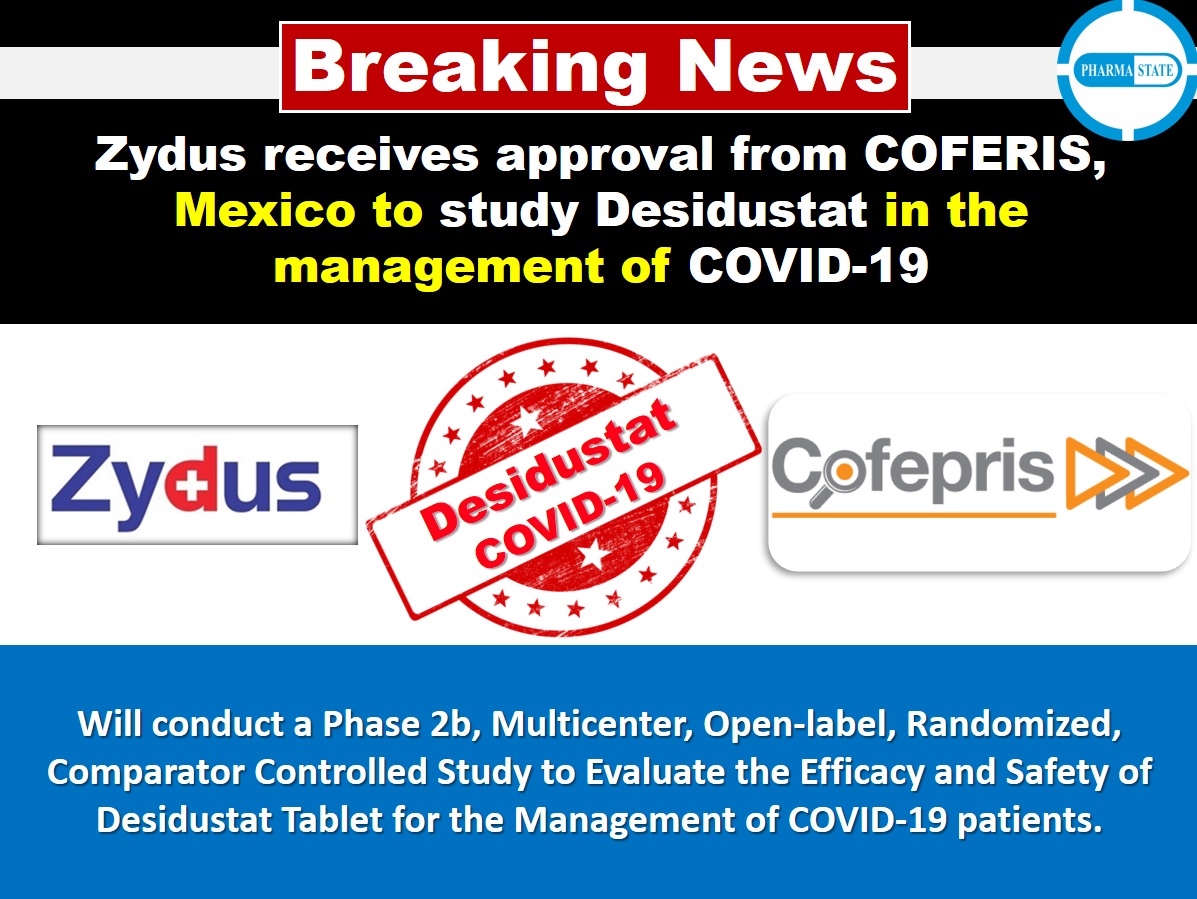 Desidustat (INN, also known as ZYAN1) is an investigational drug for the treatment of anemia of chronic kidney disease. Clinical trials on desidustat have been done in India and Australia.[1] In a Phase 2, randomized, double-blind, 6-week, placebo-controlled, dose-ranging, safety and efficacy study, a mean Hb increase of 1.57, 2.22, and 2.92 g/dL in Desidustat 100, 150, and 200 mg arms, respectively, was observed.[2] It is currently undergoing Phase 3 clinical trials.[3] Desidustat is being developed for the treatment of anemia, where currently erythropoietin and its analogues are drugs of choice. Desidustat is a prolyl hydroxylase domain (PHD) inhibitor. In preclinical studies, effect of desidustat was assessed in normal and nephrectomized rats, and in chemotherapy-induced anemia. Desidustat demonstrated hematinic potential by combined effects on endogenous erythropoietin release and efficient iron utilization.[4][5] Desidustat can also be useful in treatment of anemia of inflammation since it causes efficient erythropoiesis and hepcidin downregulation.[6]. In January 2020, Zydus entered into licensing agreement with China Medical System Holdings for development and commercialization of Desidustat in Greater China. Under the license agreement, CMS will pay Zydus an initial upfront payment, regulatory milestones, sales milestones and royalties on net sales of the product. CMS will be responsible for development, registration and commercialization of Desidustat in Greater China [7]
PATENT
https://patentscope.wipo.int/search/en/detail.jsf;jsessionid=C922CC7937C0B6D7F987FE395E8B6F34.wapp2nB?docId=US277539705&_cid=P21-KCEB8C-83913-1
      Patent applications WO 2004041818, US 20040167123, US 2004162285, US 20040097492 and US 20040087577 describes the utility of N-arylated hydroxylamines of formula (IV), which are intermediates useful for the synthesis of certain quinolone derivatives (VI) as inhibitors of hepatitis C (HCV) polymerase useful for the treatment of HCV infection. In these references, the compound of formula (IV) was prepared using Scheme 1 which involves partial reduction of nitro group and subsequent O-alkylation using 
sodium hydride
 as a base.
 (MOL) (CDX)
      The patent application WO 2014102818 describes the use of certain 
quinolone
 based compound of formula (I) as prolyl hydroxylase inhibitors for the treatment of anemia. Compound of formula (I) was prepared according to scheme 2 which involved partial reduction of nitro group and subsequent O-alkylation using 
cesium carbonate
 as a base.
 (MOL) (CDX)
      The drawback of process disclosed in WO 2014102818 (Scheme 2) is that it teaches usage of many hazardous reagents and process requires column chromatographic purification using highly flammable solvent at one of the stage and purification at multi steps during synthesis, which is not feasible for bulk production.
 (MOL) (CDX)
Step 1′a Process for Preparation of 
ethyl 2-iodobenzoate

 (XI-a)
Step-2 Process for the Preparation of ethyl 2-((tert-butoxycarbonyl)(cyclopropylmethoxy)aminolbenzoate (XII-a)
Step 3 Process for the Preparation of 
ethyl 2-((cyclopropylmethoxy)amino)benzoate

 (XIII-a)
Step 4 Process for the Preparation of ethyl 24N-(cyclopropylinethoxy)-3-ethoxy-3-oxopropanamido)benzoate (XIV-a)
Step 5: Process for the Preparation of ethyl 1-(cyclopropylmethoxy)-4-hydroxy-2-oxo-1,2 dihydroquinolline-3-carboxylate (XY-a)
Purification
Step 6 Process for the Preparation of 
ethyl (1-(cyclopropylmethoxy)-4-hydroxy-2-oxo-1,2-dihydroquinoline-3-carbonyl)glycinate

 (XVI-a)
Purification
Step 7: Process for the Preparation of 
(1-(cyclopropylmethoxy)-4-hydroxy-2-oxo-1,2-dihydroquinoline-3-carbonyl)glycine

 (I-a)
Polymorphic Data (XRPD):
References
| CTID | Title | Phase | Status | Date |
| --- | --- | --- | --- | --- |
| NCT04215120 | Desidustat in the Treatment of Anemia in CKD on Dialysis Patients | Phase 3 | Recruiting | 2020-01-02 |
| NCT04012957 | Desidustat in the Treatment of Anemia in CKD | Phase 3 | Recruiting | 2019-12-24 |
////////// DESIDUSTAT, ZYDUS CADILA, COVID 19, CORONA VIRUS, PHASE 3, ZYAN 1