DRUG REGULATORY AFFAIRS INTERNATIONAL
Dr Friedrich Haefele, Vice President Fill & Finish Biopharma at Boehringer Ingelheim
Dr Friedrich Haefele, Vice President Fill & Finish Biopharma at Boehringer Ingelheim talked in his keynote speech at the Pharma Congress 2016 about the revision of Annex 1 of the EU GMP Guide. Read here what the pharmaceutical industry expects form the new Annex 1.
http://www.gmp-compliance.org/enews_05326_EU-GMP-Annex-1-Revision-2016—what-does-the-pharmaceutical-industry-expect_15160,15266,15265,15432,Z-PEM_n.html
Europe's biggest Pharma Congress of its kind took place in Düsseldorf on 12 and 13 April. With more than 1000 participants, 90 exhibitors and 10 GMP conferences this Congress 2016 has been the biggest since the first one 18 years ago. 50 lectures, almost exclusively case studies from pharmacuetical companies such as Pfizer, Novartis, Boehringer Ingelheim and many more were discussed. Special attention was paid to the keynotes at the beginning of each congress day.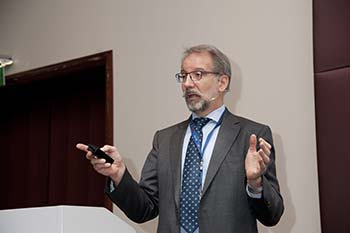 Dr Friedrich Haefele, Vice President Fill & Finish Biopharma at Boehringer Ingelheim talked in his keynote…
View original post 876 more words