Evacetrapib,  LY2484595
Evacetrapib  is an experimental drug being investigated to raise high-density lipoprotein cholesterol (HDL-C) via inhibition of the cholesteryl ester transfer protein (CETP)
Trans-4-({(5S)-5-[{[3,5-bis(trifluoromethyl)phenyl]methyl}(2-methyl-2H-tetrazol-5- yl)amino]-7,9-dimethyl-2,3,4,5-tetrahydro-1H-benzazepin-1-yl}methyl) cyclohexanecarboxylic acid
trans-4-[[(5S)-5-[[[3 ,5- bis(trifluoromethyl)phenyl]methyl] (2-methyl-2H-tetrazol-5-yl)amino]-2, 3,4,5- tetrahydro-7,9-dimethyl- IH- 1 -benzazepin- 1 -yl]methyl]-cyclohexanecarboxylic acid
trans-4-[5(S)-[N-[3,5-Bis(trifluoromethyl)benzyl]-N-(2-methyl-2H-tetrazol-5-yl)amino]-7,9-dimethyl-2,3,4,5-tetrahydro-1H-1-benzazepin-1-ylmethyl]cyclohexanecarboxylic acid
1186486-62-3 is cas
UNII-51XWV9K850
Evacetrapib is a drug under development by Eli Lilly & Company (investigational name LY2484595) that inhibits cholesterylester transfer protein, which transfers and thereby increases high-density lipoprotein and lowers low-density lipoprotein. It is thought that modifying lipoprotein levels modifies the risk of cardiovascular disease.[1]
The first CETP inhibitor, torcetrapib, was unsuccessful because it increased levels of the hormone aldosterone and increased blood pressure,[2] which led to excess cardiac events when it was studied.[2] Evacetrapib does not have the same effect.[1] When studied in a small clinical trial in people with elevated LDL and low HDL, significant improvements were noted in their lipid profile.[3]
LY-2484595 is in phase III clinical trials at Lilly for the treatment of high-risk vascular disease and in phase II for the treatment of dyslipidemia.
Evacetrapib is one of two CETP inhibitors currently being evaluated (the other being anacetrapib).[1] Two other CETP inhibitors (torcetrapib and dalcetrapib) were discontinued during trials due to increased deaths and little identifiable cardiovascular benefit (despite substantial increases in HDL). Some hypothesize that CETP inhibitors may still be useful in the treatment of dyslipidemia, though significant caution is warranted.[2]
……………………………..
http://www.google.com/patents/WO2006002342A1?cl=en
Intermediate Preparation Scheme 1
Scheme 5
Scheme 7
…………………
http://www.google.com/patents/WO2011002696A1?cl=en
trans-4-[[(5S)-5-[[[3 ,5- bis(trifluoromethyl)phenyl]methyl] (2-methyl-2H-tetrazol-5-yl)amino]-2, 3,4,5- tetrahydro-7,9-dimethyl- IH- 1 -benzazepin- 1 -yl]methyl]-cyclohexanecarboxylic acid, (identified according to its Chemical Abstracts Index Name (referred to herein as BCCA) having the structure of Formula I illustrated below, and pharmaceutically acceptable salts of this compound.
I
The compound, BCCA, can be a free acid (referred to herein as BCCA free acid), or a pharmaceutically acceptable salt thereof, as a solvate (referred herein as BCCA'solvate) and a hydrate (referred to herein as BCCA 'hydrate). The solvate molecules include water (as the hydrate), methanol, ethanol, formic acid, acetic acid, and isopropanol.
Scheme 1
(MeO) SO
Scheme 2
Scheme 3 : Alternate method for preparing BCCA
Preparation 11 Preparation 12
Preparation 13 Preparation 14 Preparation 15
Preparation 16
Preparation 17
Example 16
Scheme 4
………….
http://www.google.com/patents/US8299060
 formula III below

with
Preparation 10 (Trans)-methyl 4-(((S)-5-((3,5-bis(trifluoromethyl)benzyl)(2-methyl-2H-tetrazol-5-yl)amino)-7,9-dimethyl-2,3,4,5-tetrahydro-1H-benzo[b]azepin-1-yl)methyl)cyclohexanecarboxylate (12)
Charge a flask equipped with an overhead stirrer, temperature probe, nitrogen inlet with (S)—N-(3,5-bis(trifluoromethyl)benzyl)-7,9-dimethyl-N-(2-methyl-2H-tetrazol-5-yl)-2,3,4,5-tetrahydro-1H-benzo[b]azepin-5-amine (5 g, 10.03 mmoles) and sodium triacetoxyborohydride (3.19 g, 15.05 mmoles) and acetonitrile (40 mL). Immerse the flask in an ice bath to cool the slurry to below about 5° C., then add (trans)-methyl 4-formylcyclohexanecarboxylate (2.99 g, 17.57 mmoles, prepared essentially according to the procedures in Houpis, I. N. et al, Tetrahedron Let. 1993, 34(16), 2593-2596 and JP49048639) dissolved in THF (10 mL) via a syringe while maintaining the reaction mixture at or below about 5° C. Allow the reaction to warm to RT and stir overnight. Add NH4Cl (25 mL, 50% saturated aqueous solution) and separate the aqueous layer from the organic layer. The pH of the organic layer should be about 5.5. Warm the organic layer to about 45° C. and add water (16 mL). Add a seed crystal of the titled compound and cool to about 35° C. Collect the resulting solid by filtration and rinse with ACN. Dry to provide 5.80 g of the title compound.
………….
Evacetrapib
http://www.platinummetalsreview.com/article/56/4/229-235/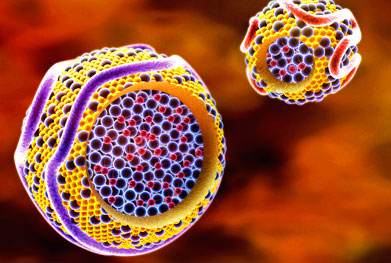 …………………….paper
   THE ESTER OF EVACETRAPIB
http://pubs.acs.org/doi/abs/10.1021/op500025v
pp 546–551