Baloxavir marboxil
バロキサビルマルボキシル
балоксавир марбоксил [Russian] [INN]
بالوكسافير ماربوكسيل
[Arabic]
[INN]
Carbonic acid, [[(12aR)-12-[(11S)-7,8-difluoro-6,11-dihydrodibenzo[b,e]thiepin-11-yl]-3,4,6,8,12,12a-hexahydro-6,8-dioxo-1H-[1,4]oxazino[3,4-c]pyrido[2,1-f][1,2,4]triazin-7-yl]oxy]methyl methyl ester
({(12aR)-12-[(11S)-7,8-Difluoro-6,11-dihydrodibenzo[b,e]thiepin-11-yl]-6,8-dioxo-3,4,6,8,12,12a-hexahydro-1H-[1,4]oxazino[3,4-c]pyrido[2,1-f][1,2,4]triazin-7-yl}oxy)methyl methyl carbonate
(((12aR)-12-((11S)-7,8-Difluoro-6,11-dihydrodibenzo(b,E)thiepin-11-yl)-6,8-dioxo-3,4,6,8,12,12ahexahydro-1H-(1,4)oxazino(3,4-C)pyrido(2,1-F)(1,2,4)triazin-7-yl)oxy)methyl methyl carbonate
Antiviral
In Japan the product is indicated for treatment influenza types A and B in adults and children
RG-6152
Originator 

Shionogi

Developer 

Roche; Shionogi

Class 

Antivirals; Dibenzothiepins; Esters; Pyridines; Small molecules; Triazines

Mechanism of Action 

Endonuclease inhibitors
Highest Development Phases
Marketed 

Influenza A virus infections; Influenza B virus infections

Phase III 

Influenza virus infections

Preclinical 

Influenza A virus H5N1 subtype
Formula

C27H23F2N3O7S

Cas

1985606-14-1

Mol weight

571.5492
| | | | | | | |
| --- | --- | --- | --- | --- | --- | --- |
| 2018/2/23 | PMDA | JAPAN | APPROVED | Baloxavir marboxil | Xofluza | Shionogi |
バロキサビル マルボキシル
Baloxavir Marboxil


C27H23F2N3O7S : 571.55
[1985606-14-1]
https://chem.nlm.nih.gov/chemidplus/sid/1985606141
Baloxavir marboxil (trade name Xofluza, compound code S-033188/S-033447) is a medication being developed by Shionogi Co., a Japanese pharmaceutical company, for treatment of influenza A and influenza B. The drug was in late-stage trials in Japan and the United States as of early 2018, with collaboration from Roche AG.[1].
It was approved for sale in Japan on February 23, 2018.[2]
Baloxavir marboxil is a medication developed by Shionogi Co., a Japanese pharmaceutical company, for treatment of influenza A and influenza B. The drug was approved for use in Japan in February 2018 and is in late phase trials in the United States as of early 2018. Roche, which makes Tamiflu, has acquired the license to sell Xofluza internationally, but it may not be until 2019 that it could be available in the United States [7]. Interestingly, a study has determined that administering Baloxavir marboxil with neuraminidase inhibitors leads to a synergistic effect in influenza treatment
It is an influenza therapeutic agent (cap-dependent endonuclease inhibitor), characterized by only taking one dose. Unlike neuraminidase inhibitors such as oseltamivir (Tamiflu) and zanamivir (Relenza) that inhibit the action of neuraminidase, which liberates viruses from the infected cells surface, baloxavir marboxil may prevent replication by inhibiting the cap-dependent endonuclease activity of the viral polymerase.[3]
In October 2015, the Japanese Ministry of Health, Labour and Welfare granted Sakigake status to Shionogi's baloxavir marboxil for A type or B -type influenza virus infection . In October 2015, the drug was designated for Priority Review by the Ministry of Health, Labour and Welfare, presumably for the treatment of A type or B -type influenza virus infection .
This drug is a CAP endonuclease inhibitor [1]. The influenza endonuclease is an essential subdomain of the viral RNA polymerase enzyme. CAP endonuclease processes host pre-mRNAs to serve as primers for viral mRNA and therefore has been a common target for studies of anti-influenza drugs.
Viral gene transcription is primed by short-capped oligonucleotides that are cleaved from host cell pre mRNA by endonuclease activity. Translation of viral mRNAs by the host ribosome requires that they are capped at the 5′ end, and this is achieved in cells infected with influenza virus by a "cap-snatching" mechanism, whereby the endonuclease cleaves 5′ caps from host mRNA which then act as primers for transcription.The N-terminal domain of PA subunit (PAN) has been confirmed to accommodate the endonuclease activity residues, which is highly preserved among subtypes of influenza A virus and is able to fold functionally [4]. Translation of viral mRNAs by the host ribosome requires that they are capped at the 5′ end, and this is achieved in cells infected with influenza virus by a "cap-snatching" mechanism, whereby the endonuclease cleaves 5′ caps from host mRNA which then act as primers for transcription. The endonuclease domain binds the N-terminal half of PA (PAN) and contains a two-metal (Mn2+) active site that selectively cleaves the pre-mRNA substrate at the 3′ end of a guanine [3].
The administration of a CAP endonuclease inhibitor, such as Baloxavir marboxil, prevents the above process from occurring, exhibiting its action at the beginning of the pathway before CAP endonuclease may exert its action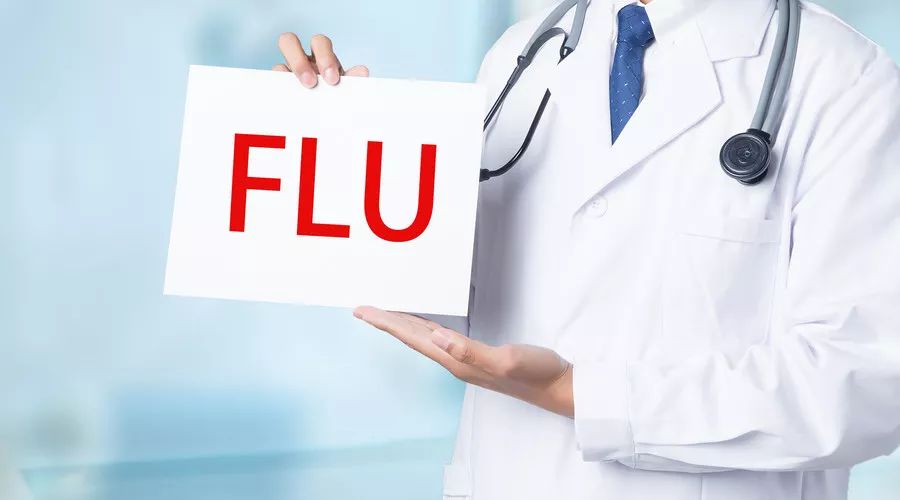 It achieves this by inhibiting the process known as cap snatching[4], which is a mechanism exploited by viruses to hijack the host mRNA transcription system to allow synthesis of viral RNAs.
Shionogi, in collaboration with licensee Roche (worldwide except Japan and Taiwan), have developed and launched baloxavir marboxil
In March 2018, Shionogi launched baloxavir marboxil for the treatment of influenza types A and B in Japan . In September 2017, Shionogi was planning to file an NDA in the US; in February 2018, the submission remained in preparation
By September 2016, baloxavir marboxil had been awarded Qualified Infectious Disease Product (QIDP) designation in the US
In March 2017, a multicenter, randomized, double-blind, parallel-group, phase III study (NCT02954354; 1601T0831; CAPSTONE-1) was initiated in the US, Canada and Japan to compare a single dose of baloxavir marboxil versus placebo or oseltamivir bid for 5 days in influenza patients aged from 12 to 64 years of age (n = 1494). The primary endpoint was the time to alleviation of symptoms (TTAS).
PATENTS
JP 5971830
Kawai, Makoto; Tomita, Kenji; Akiyama, Toshiyuki; Okano, Azusa; Miyagawa, Masayoshi
PATENTS
WO 2017104691
Shishido, Takao; Noshi, Takeshi; Yamamoto, Atsuko; Kitano, Mitsutaka
In Japanese Patent Application No. 2015-090909 (Patent No. 5971830, issued on Aug. 17, 2016, Registered Publication), a compound having a CEN inhibitory action and represented by the formula:
[Chemical Formula 2]

is described. Anti-influenza agents of six mechanisms are enumerated as drugs that can be used together with the above compounds. However, no specific combinations are described, nor is it disclosed nor suggested about the combined effect.
Synthesis Example 2
[formula 39]

Compound III-1 (1.00g, 2.07mmol) to a suspension of DMA (5 ml) of chloromethyl methyl carbonate (0.483 g, 3.10 mmol) and potassium carbonate (0 .572 g, 4.14 mmol) and potassium iodide (0.343 g, 2.07 mmol) were added, the temperature was raised to 50 ° C. and the mixture was stirred for 6 hours. Further, DMA (1 ml) was added to the reaction solution, and the mixture was stirred for 6 hours. The reaction solution was cooled to room temperature, DMA (6 ml) was added, and the mixture was stirred at 50 ° C. for 5 minutes and then filtered. 1 mol / L hydrochloric acid water (10 ml) and water (4 ml) were added dropwise to the obtained filtrate under ice cooling, and the mixture was stirred for 1 hour. The precipitated solid was collected by filtration and dried under reduced pressure at 60 ° C. for 3 hours to obtain compound II-4 (1.10 g, 1.93 mmol, yield 93%).
1 H-NMR (DMSO-D 6) δ: 2.91-2.98 (1 H, m), 3.24-3.31 (1 H, m), 3.44 (1 H, t, J = 10.4 Hz) J = 10.8, 2.9 Hz), 4.06 (1 H, d, J = 14.3 Hz), 4.40 (1 H, dd, J = 11.5, 2.8 Hz), 3.73 (3 H, s), 4.00 , 5.67 (1 H, d, J = 6.5 Hz), 5.72 (1 H, d, J = 11.8 Hz), 4.45 (1H, dd, J = 9.9, 2.9 Hz), 5.42 J = 8.0, 1.1 Hz), 7.14 – 7.18 (1 H, m ), 7.23 (1 H, d, J = 7.8 Hz), 7.37 – 7.44 (2 H, m)
PATENTS
JP 6212678
PATENTS
JP 6249434
JP 5971830
SYNTHESIS OF KEY INTERMEDIATE
SYNTHESIS OF KEY INTERMEDIATE
SYNTHESIS OF FINAL PRODUCT
One day, you may be able to stop flu viruses in your body in just one day with just one pill. Based on an announcement yesterday, that day may be someday very soon in May in Japan.
On Friday, Japanese pharmaceutical company Shionogi announced that the flu medication that they have developed, Xofluza, otherwise known as baloxavir marboxil (which sounds a bit like a Klingon General), has been approved to be manufactured and sold in Japan. Beginning in October 2015, the medication underwent priority review by Japan's Ministry of Health, Labor, and Welfare. Shionogi filed for approval in the autumn of 2017. Compared to Tamiflu, which requires two doses each day for five days, apparently only a single dose of Xofluza will be needed to treat the flu. Even though Xofluza has received approval, people will have to wait until the Japanese national insurance sets a price for the medication, which according to Preetika Rana writing for the Wall Street Journal, may not occur until May.
Xofluza works via a different mechanism from neuroaminidase inhibitors like Tamiflu (oseltamivir) and Relenza (zanamivir). Flu viruses are like squatters in your home that then use the furniture and equipment in your home to reproduce. Yes, I know, that makes for a lovely picture. A flu infection begins when flu viruses reach your lungs. Each flu virus will enter a cell in your lungs and then use your cell's genetic material and protein production machinery to make many, many copies of itself. In order to do this, the flu virus uses "cap-snatching", which has nothing to do with bottle caps or Snapchat. The virus employs an endonuclease enzyme to clip off and steal the caps or ends of your messenger RNA and then re-purposes these caps to reproduce its own genetic material. After the virus has made multiple copies of itself, the resulting viruses implement another enzyme called a neuroaminidase to separate themselves from parts of the host cell and subsequently spread throughout the rest of your body to cause havoc. While Tamiflu, Relenza, and other neuroaminidase inhibitors try to prevent the neuroaminidase enzyme from working, Xofluza acts at an earlier step, stopping the "cap-snatching" by blocking the endonuclease enzyme.
By acting at an earlier step before the virus has managed to replicate, Xofluza could stop a flu virus infection sooner than neuroaminidase inhibitors. The results from Shionogi's Phase III CAPSTONE-1 clinical trial compared Xofluza (then called Cap-dependent Endonuclease Inhibitor S-033188, which doesn't quite roll off the tongue) with oseltamivir and placebo, with results being published in Open Forum Infectious Diseases. The study found that baloxavir marboxil (or Xofluza) stopped an infected person from shedding flu virus earlier (median 24 hours) than oseltamivir (median 72 hours). Those taking baloxavir marboxil also had lower measured amounts of viruses than those taking oseltamivir throughout the first 3 days of the infection. Baloxavir marboxil also seemed to shorten the duration of flu symptoms (median 53.7 hours compared to a median of 80.2 hours for those taking placebo). Since symptoms are largely your body's reaction to the flu virus, you can begin shedding virus before you develop symptoms, and symptoms can persist even when you are no longer shedding the virus.
The key with any of these flu medications is early treatment, especially within the first 24 to 48 hours of infection, which may be before you notice any symptoms. Once the virus has replicated and is all over your body, your options are limited. The vaccine still remains the best way to prevent an infection.
In the words of Alphaville, this new drug could be big in Japan. While Xofluza won't be available in time to help with the current flu season, this year's particularly harsh flu season has highlighted the need for better ways to treat the flu. But will the United States see Xofluza anytime soon? Similar to Pokemon, Xofluza may need a year or two to reach the U.S. market. But one day, one pill and one day may be a reality in the U.S.
http://www.shionogi.co.jp/en/company/news/2018/pmrltj0000003nx1-att/e180223.pdf
XOFLUZA TM (Baloxavir Marboxil) Tablets 10mg/20mg Approved for the Treatment of Influenza Types A and B in Japan Osaka, Japan, February 23, 2018 – Shionogi & Co., Ltd. (Head Office: Osaka; President & CEO: Isao Teshirogi, Ph.D.; hereafter "Shionogi") announced that XOFLUZATM (generic name: baloxavir marboxil) tablets 10mg/20mg was approved today by the Ministry of Health, Labour and Welfare for the treatment of Influenza Types A and B. As the cap-dependent endonuclease inhibitor XOFLUZATM suppresses the replication of influenza viruses by a mechanism different from existing anti-flu drugs, XOFLUZATM was designated for Sakigake procedure with priority review by the Ministry of Health, Labour, and Welfare of Japan in October 2015. Shionogi filed for approval to manufacture and sell XOFLUZATM in October 25, 2017. As the treatment with XOFLUZATM requires only a single oral dose regardless of age, it is very convenient, and is expected to improve adherence. XOFLUZATM is expected to be a new treatment option that can improve the quality of life in influenza patients. Shionogi will launch the product immediately after the National Health Insurance (NHI) price listing. Shionogi's research and development targets infectious disease as one of its priority areas, and Shionogi have positioned "protecting people from the threat of infectious diseases" as one of its social mission targets. Shionogi strives constantly to bring forth innovative drugs for the treatment of infectious diseases, to protect the health of patients we serve.
References
Shionogi & Company, Limited(塩野義製薬株式会社 Shionogi Seiyaku Kabushiki Kaisha) is a Japanesepharmaceutical company best known for developing Crestor. Medical supply and brand name also uses Shionogi ("シオノギ").
Shionogi has business roots that date back to 1878, and was incorporated in 1919. Among the medicines produced are for hyperlipidaemia, antibiotics, and cancer medicines.
In Japan it is particularly known as a producer of antimicrobial and antibiotics. Because of antibiotic resistance and slow growth of the antibiotic market, it has teamed up with US based Schering-Plough to become a sole marketing agent for its products in Japan.
Shionogi had supported the initial formation of Ranbaxy Pharmaceuticals, a generic manufacturer based in India. In 2012 the company became a partial owner of ViiV Healthcare, a pharmaceutical company specialising in the development of therapies for HIV.[3]
The company is listed on the Tokyo Stock Exchange and Osaka Securities Exchange and is constituent of the Nikkei 225 stock index.[4]
Medicines
Media
Shionogi has a close relationship with Fuji Television Network, Inc., because Shionogi is the sponsor of "Music Fair" (as of 2018, aired on 17 TV stations including TV Oita System Co.) started in 1964.
Shionogi was a main sponsor of Team Lotus during the age 1991/1994.[5]
References
External links
/////////Baloxavir marboxil, バロキサビルマルボキシル, JAPAN 2018,  Xofluza,  S-033188, S-033447, RG-6152, Qualified Infectious Disease Product, Priority Review, SAKIGAKE, балоксавир марбоксил , بالوكسافير ماربوكسيل , 玛巴洛沙韦 , Shionogi, roche
COC(=O)OCOC1=C2C(=O)N3CCOCC3N(N2C=CC1=O)C4C5=C(CSC6=CC=CC=C46)C(=C(C=C5)F)F