Associate Director, Medicinal Chemistry at Medivation

Sr. Director, Medicinal Chemistry at Medivation
 

Senior Research Scientist at Integral Biosciences
Research Scientist at Integral Biosciences
Rambabu guguloth
Abstract
The aberrant activation of B-cells has been implicated in several types of cancers and hematological disorders. BTK and PI3Kδ are kinases responsible for B-cell signal transduction, and inhibitors of these enzymes have demonstrated clinical benefit in certain types of lymphoma. Simultaneous inhibition of these pathways could result in more robust responses or overcome resistance as observed in single agent use. We report a series of novel compounds that have low nanomolar potency against both BTK and PI3Kδ as well as acceptable PK properties that could be useful in the development of treatments against B-cell related diseases.

Monali Banerjee
Director, R&D
Ms. Banerjee has more than 10 years of research experience, during which she has held positions of increasing responsibility. Her past organizations include TCG Lifesciences (Chembiotek) and Sphaera Pharma. Ms. Banerjee is a versatile scientist with a deep understanding of the fundamental issues that underlie various aspects of drug discovery. At Curadev, she has been responsible for target selection, patent analysis, pharmacophore design, assay development, ADME/PK and in vivo and in vitro pharmacology. Ms. Banerjee holds a Masters in Biochemistry and a Bachelors in Chemistry both from Kolkata University.
Nidhi Adlaka & Neha Munjal are developing a bioprocess for butanediol. Over the next few decades, chemical routes of manufacture will gradually be replaced by more environment friendly biological methods.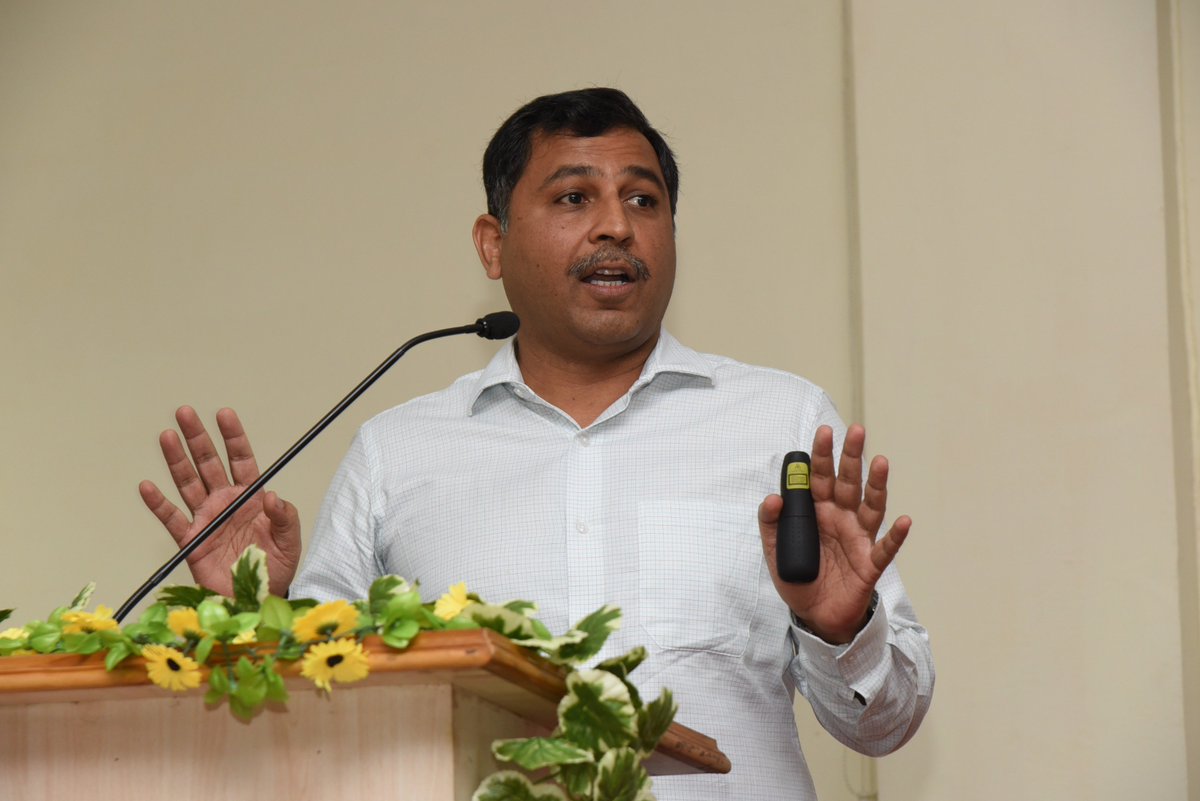 Dr. Arjun Surya, CSO, Curadev enthralling participants with anecdotes of his entrepreneurial jrney in drugdiscovery
Co-founder Curadev Pharma Pvt Ltd