Home » Posts tagged 'Plasma kallikrein inhibitor'
Tag Archives:
Plasma kallikrein inhibitor
(Heavy chain)
EVQLLESGGG LVQPGGSLRL SCAASGFTFS HYIMMWVRQA PGKGLEWVSG IYSSGGITVY
ADSVKGRFTI SRDNSKNTLY LQMNSLRAED TAVYYCAYRR IGVPRRDEFD IWGQGTMVTV
SSASTKGPSV FPLAPSSKST SGGTAALGCL VKDYFPEPVT VSWNSGALTS GVHTFPAVLQ
SSGLYSLSSV VTVPSSSLGT QTYICNVNHK PSNTKVDKRV EPKSCDKTHT CPPCPAPELL
GGPSVFLFPP KPKDTLMISR TPEVTCVVVD VSHEDPEVKF NWYVDGVEVH NAKTKPREEQ
YNSTYRVVSV LTVLHQDWLN GKEYKCKVSN KALPAPIEKT ISKAKGQPRE PQVYTLPPSR
EEMTKNQVSL TCLVKGFYPS DIAVEWESNG QPENNYKTTP PVLDSDGSFF LYSKLTVDKS
RWQQGNVFSC SVMHEALHNH YTQKSLSLSP G
(Light chain)
DIQMTQSPST LSASVGDRVT ITCRASQSIS SWLAWYQQKP GKAPKLLIYK ASTLESGVPS
RFSGSGSGTE FTLTISSLQP DDFATYYCQQ YNTYWTFGQG TKVEIKRTVA APSVFIFPPS
DEQLKSGTAS VVCLLNNFYP REAKVQWKVD NALQSGNSQE SVTEQDSKDS TYSLSSTLTL
SKADYEKHKV YACEVTHQGL SSPVTKSFNR GEC
(dimer; dishulfide bridge: H22-H96, H149-H205, H225-L213, H231-H'231, H234-H'234, H266-H326, H372-H430, H'22-H'96, H'149-H'205, H'225-L'213, H'266-H'326, H'372-H'430, L23-L88, L133-L193, L'23-L'88, L'133-L'193)
Lanadelumab
DX 2930
Fda approved 2018/8/23, Takhzyro
| | |
| --- | --- |
| Formula | C6468H10016N1728O2012S48 |
| Cas | 1426055-14-2 |
| Mol weight | 145714.225 |
Peptide, Monoclonal antibody
Prevention of angioedema in patients with hereditary angioedema
Immunomodulator, Plasma kallikrein inhibitor
breakthrough therapy, UNII: 2372V1TKXK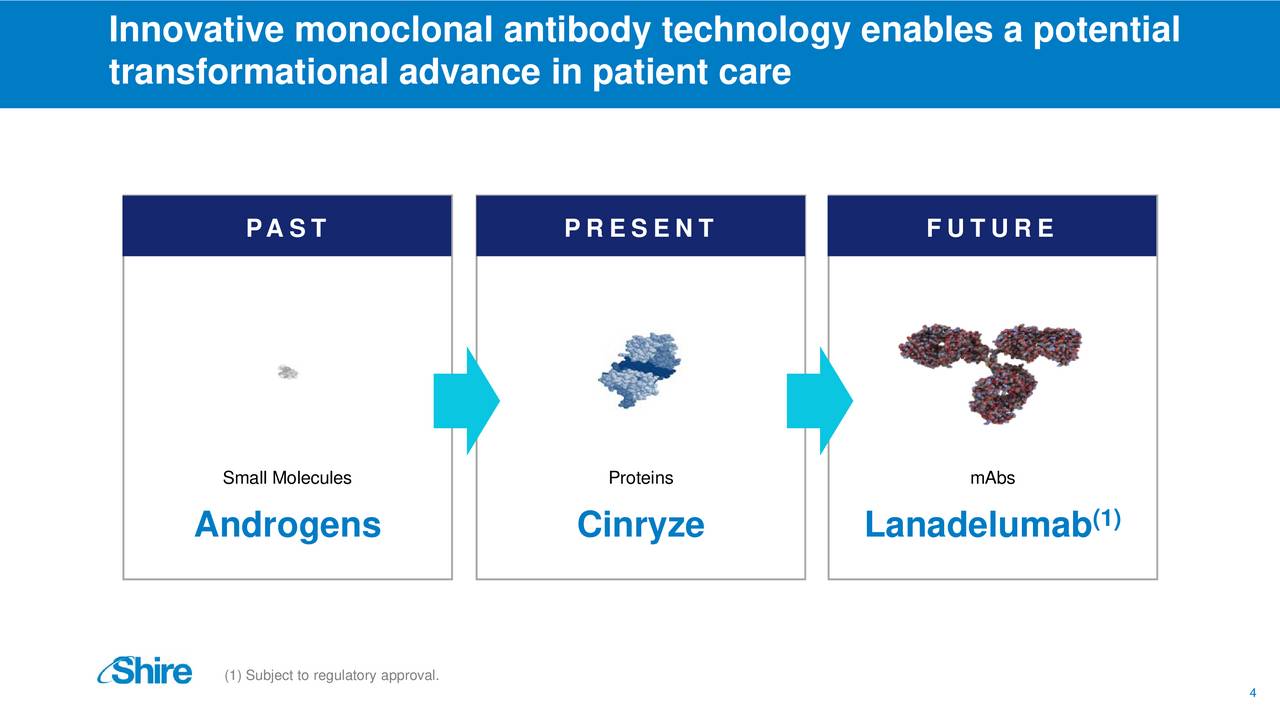 Lanadelumab (INN) (alternative identifier DX-2930[1]) is a human monoclonal antibody (class IgG1 kappa)[2] that targets plasma kallikrein (pKal)[1] in order to promote prevention of angioedema in patients with hereditary angioedema.[3][4] In phase 1 clinical trialsLanadelumab was well tolerated and was reported to reduce cleavage of kininogen in the plasma of patients with hereditary angioedeman and decrease the number of patients experiencing attacks of angioedema.[1][5][6][7] As of 2017 ongoing trials for Lanadelumab include two phase 3 studies focused on investigating the utility of Lanadelumab in preventing of acute angioedema attacks in hereditary angioedema patients[8][9]
This drug was produced by Dyax Corp and currently under development by Shire.[10] Lanadelumab has been designated by the U.S. Food and Drug Administration (FDA) as a breakthrough therapy.[11]
References
///////////Lanadelumab, Peptide, Monoclonal antibody, FDA 2018, ラナデルマブ ,Immunomodulator, Plasma kallikrein inhibitor, DX 2930,  breakthrough therapy, Takhzyro
"DRUG APPROVALS INTERNATIONAL" CATERS TO EDUCATION GLOBALLY, No commercial exploits are done or advertisements added by me. This is a compilation for educational purposes only. P.S. : The views expressed are my personal and in no-way suggest the views of the professional body or the company that I represent